2014 Championship Show Schedule & Entry Form HERE
Keith Rawson who was the judge for the Smooths & varieties, due to illness is unable to Judge. The replacement judge is Roy Wood ( Wildstar)
The entry is Min Smooths 128 dogs = 163 Entries. Smooths 49 dogs 57 Entries.
*****
2014 Open Show Results - HERE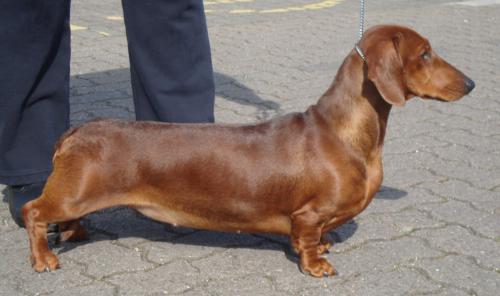 Best in Show & Best Puppy in Show Open Show 2014 Edna Cooper's Sontag Shanda Leah (Smooth)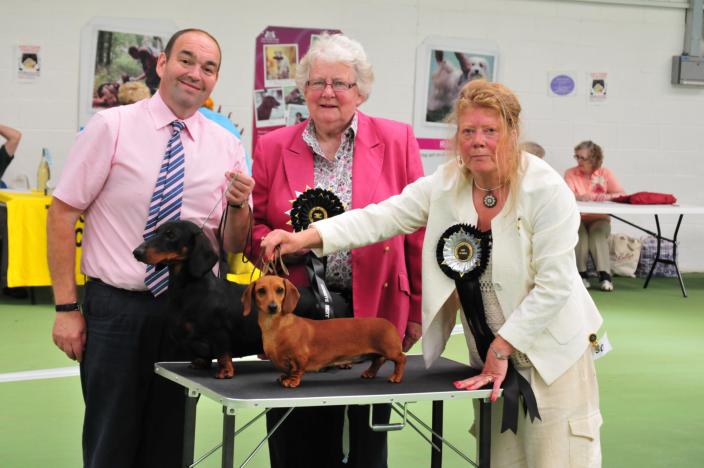 Best in Show 2013 Championship Show - Melbourne's Golden Algonquinette of Melriding (Miniature) &
Reserve Best in Show Hunt's Ch Cwmdarhian Hogans Hero at Carpaccio JW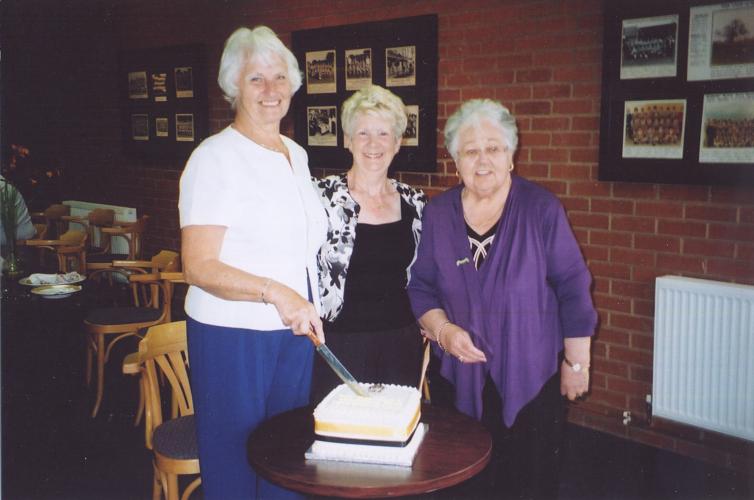 Cutting the Cake at the 2011 Show L to R Lovaine Coxon (Chairperson), Katherine Herrington (Secretary) and Betty Munt (President)
Click Here for Our Code of Ethics
Click Here for our Rules and Regulations
The First Club in the World to cater exclusively for the Smooth and Miniature Smooth Dachshunds.
This is a National Club and all lovers and friends of our breed are welcome - especially newcomers.